You will find the faces of twenty architects in the villa Stiassni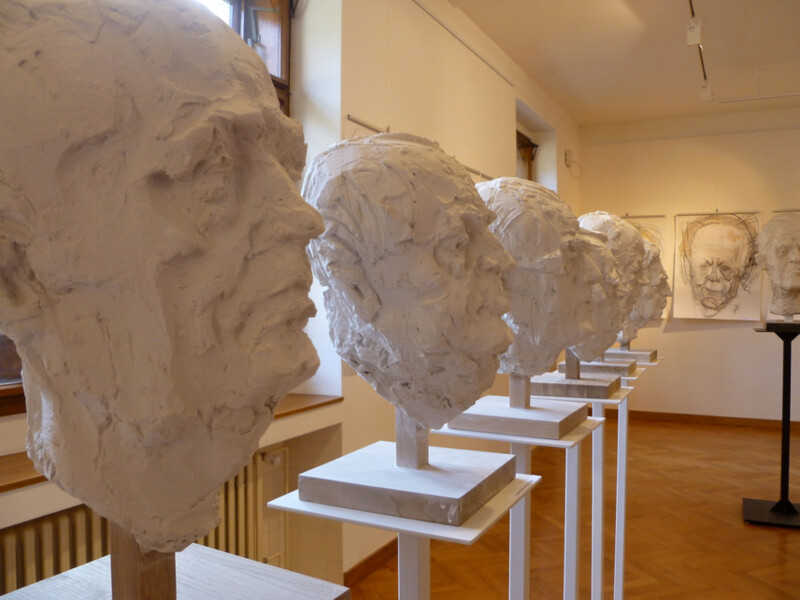 On Friday, January 12, 2018, an exhibition called "Searching for Forms" begins in the exhibition hall of the villa Stiassni in Brno. The Brno sculptor, architect and educator Zdeněk Makovský portrayed Czech and world-class personalities of modern architecture in an original way.
You can see drawing portraits looking for an optimal shape for plastic imagery, as well as plaster sculptures. The selection of portraits is very personal. The world-famous personalities was selected together with Makovsky's friends, patterns and sources of inspiration. You will see Adolf Loos, Le Corbusier, Ludwig Mies van der Rohe together with Bohuslav Fuchs, Bedřich Rozehnal, Jan Kaplický, Zaha Hadid, Frank Gehry, Tadao Ando, and also Ivan Ruller, Josef Němec and Vladimír Šlapeta. The last named will also begin the exhibition with a short speech.

Brno art historian and art critic Jiří Hlušička characterized sculptural portraits of Zdeněk Makovský as follows: "Makovsky, in pursuit of the apt portrait paraphrase of the chosen human being, relies on the shape exaggeration and the tension between construction and dynamic modeling, creating a playful and dramatic play of light and shadow. It can be said that the large, spherically rich spherical surfaces that serve as a characterization means are at the same time a reference to intrinsic values. However, he does not aspire to a psychological probe, as it is more about it, to make it clearer, and to embody the charisma of the portrayed in a sculptural form. "

The exhibition is available in the villa Stiassni every Friday, Saturday and Sunday from 10 am to 4 pm. It ends on January 28, 2018.