The exhibition "Northwards from Vienna" reminds us of two important railway lines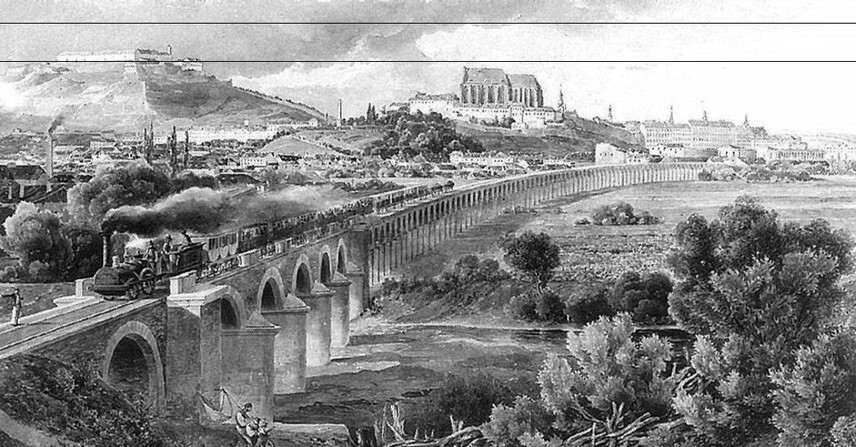 From Friday, May 31, 2019, the exhibition hall of Villa Stiassni will host an exhibition focusing on the first period of construction and operation of the Emperor Ferdinand Northern Railway and the Northern State Railway. The exhibition prepared by Alena Borovcová from the Methodological Center of Industrial Heritage in Ostrava is based on research, the results of which were summarized in two publications published in 2012 and 2016.
Exhibition panels are accompanied by three-dimensional paper models of railway buildings made by Vladimír Londin. The models depict the first stage when the architect Anton Jüngling designed the buildings on both railroads and the subsequent period of standardized projects.
The construction of the first railways of the former Austro-Hungarian Empire was initiated by a private initiative and supported by private funds. The first steam engine of the Habsburg monarchy was the Emperor Ferdinand Northern Railway. It was heading from Vienna to the north through Moravia and Silesia to salt mines near Bochnia in Galicia, Poland. Moreover, the program of the state rail network approved in 1841 was supposed to ensure the construction of the most important lines at the expense of the state. The aim was to connect all Austrian provinces and major ports with Vienna. The Northern State Railway has created a link between Vienna and Prague and links to the Saxon railways. The Emperor Ferdinand Northern Railway and the Northern State Railway later became the backbone of the Czech railway network.
The exhibition will be open in the Villa Stiassni until September 29th. Visitors can visit it on Mondays, Fridays and weekends from 10am to 5pm. The entrance fee is CZK 30 and includes entry to one of the largest villa gardens established in interwar Czechoslovakia.