An online exhibition not only about the sports buildings designed by Lev Krča and Stanislav Tobek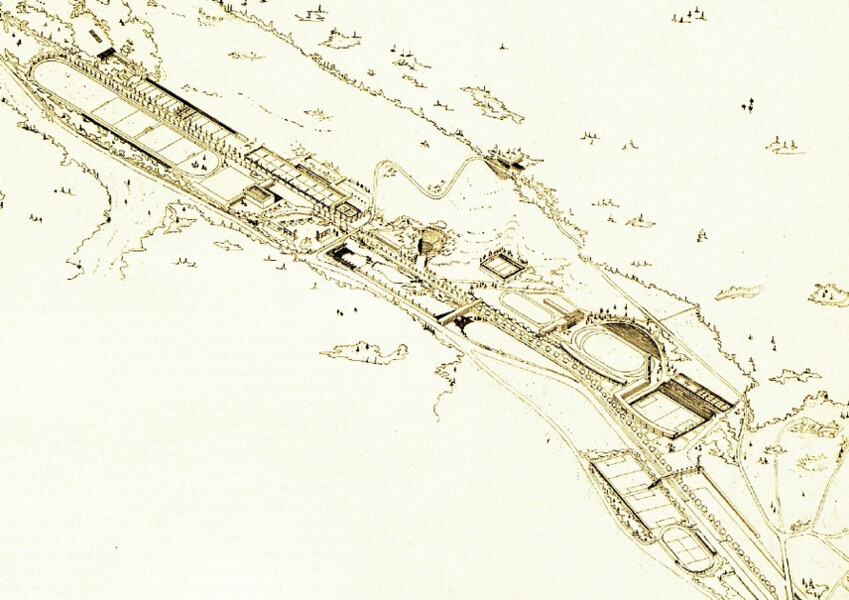 The latest exhibition of the Methodical Center of Modern Architecture in Brno is available online on the website of Villa Stiassni. Visitors can see the exhibition panels and curatorial accompaniment of Vlasta Loutocká and Petr Svoboda in the form of an interview.
Lev Krča and Stanislav Tobek, graduates of Gočár's special class on Prague Academy, followed their teacher in designing in modern constructivist forms and, like him, did not consider any assignment to be small and insignificant. Thanks to them, progressive architecture moved from metropolises to smaller villages, where until then buildings was almost designed in the traditional style. Both Krča and Tobek used functionalist forms judiciously - it always depended mainly on the practicality and comfort of using their buildings. Where it was expedient, they liked to use organic forms, but much more sparingly than, for example, the Šlapeta brothers.

Due to their passion for athletics, they often designed sports facilities, from small reconstructions to the design of large outdoor sports grounds. Their patent for prefabricated steel houses was extraordinary. The original concept, where customers were supposed to be less affluent was not fulfilled, the houses were ordered by small-town doctors and lawyers. Despite this fact, both architects was followed by for example Ludvík Hilgert or Jaroslav Vaculík. The latter, with Stanistav Tobek, founded the famous Studio 13, which Tobek led and in which he influenced a number of architects who worked in the 1970s and 1980s.

The exhibition is available on the website https://www.vila-stiassni.cz/cs/Lev-Krca-a-Stanislav-Tobek. The interview of the curators about the exhibition can also be seen at https://youtu.be/xVdCtp2nW-Y.